News
Tracy Kabau
24 December 2022
The first Graduate Geoscientist in the team!
I have to say joining Goal7 as the first member of the team from a Geoscience background was a daunting prospect, especially having just recently graduated from University, but four months in, I can honestly say it was the best decision for me.
I graduated from the University of Aberdeen with an MSc Integrated Geosciences in November 2021, and prior to that I had lived in Kenya and studied my undergraduate degree in Petroleum Geoscience. It was around this time that a new Kenyan oilfield was discovered which really caught my interest, and I knew I wanted to deepen my knowledge further. I was really attracted by the opportunity to gain practical experience through the employer-sponsored program at the University of Aberdeen. Moving here, my first impression of Scotland was….it was cold, but I soon acclimatised and thoroughly enjoyed my time studying at the university. I knew I wanted to continue living in the area so I was delighted when the opportunity arose to join the Goal7 team.
The majority of my peers from university moved to work in oil and gas, however I was more interested in working in sustainability and playing a part in the energy transition. I was passionate about the idea of tackling this problem with a long-term solution. With my knowledge based upon sub-surface it felt a little intimidating to join the Goal7 team of engineers and economists, but everyone was so welcoming and supportive, and happy to answer my questions.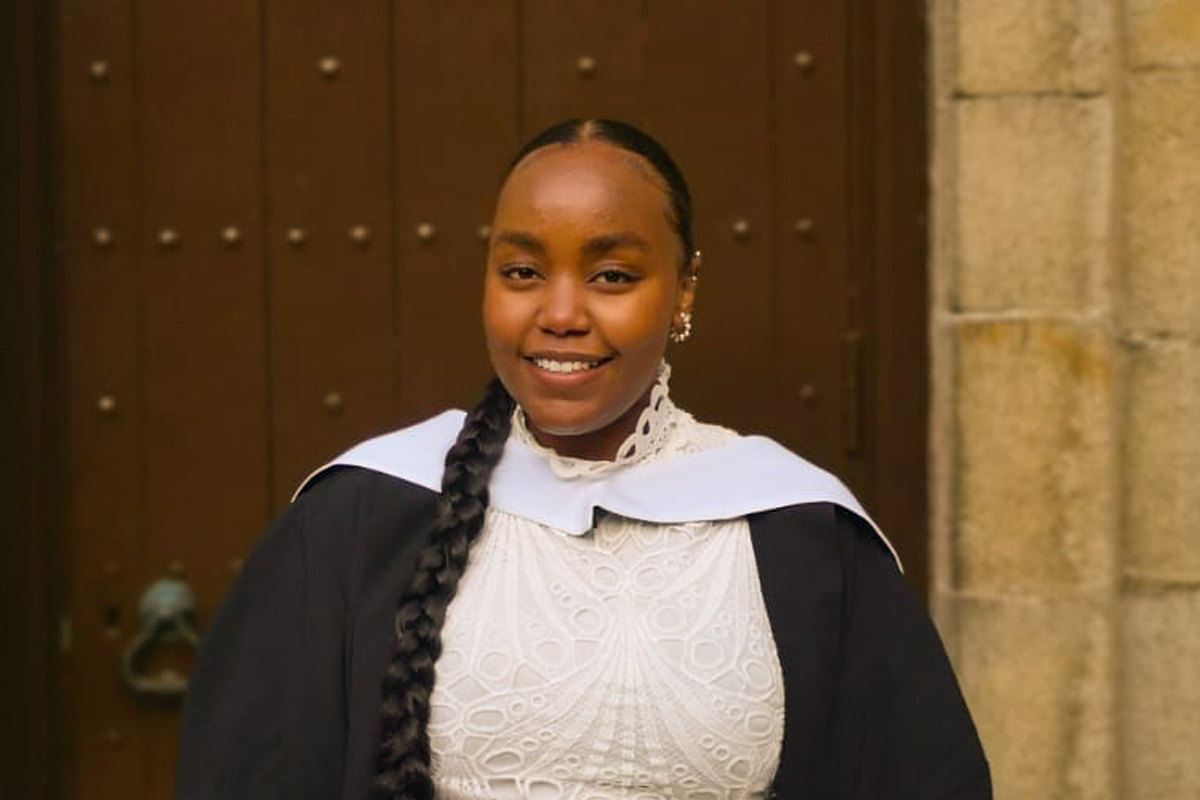 From my very first day with the team, and because of the unique input I could provide, I was able to join all of the ongoing project teams, which was an excellent way to quickly gain experience. I always feel well supported by the directors. One particular situation, not long after starting, I presented to a client on reservoir flush water. Whilst this presentation was nerve wracking, it helped me to grow in confidence and encouraged me to speak up and contribute my opinions. I believe that working in a small team provides these experiences and opportunities and gives me the continuous feeling of pushing myself to grow and develop.
Our working environment can be very fast-paced at times, which I really enjoy, and this has definitely been the best possible start to my career that I could have hoped for, especially in an area I feel so passionate about! I look forward to my future with Goal7 and in particular welcoming more Geoscientists into the team in future.
Applications are currently open for the 2023 Graduate Sustainability Analyst program, closing 27 January 2023. Click here to apply and find out more.